You Should Know about Christmas Roller Skating Traditions in Venezuela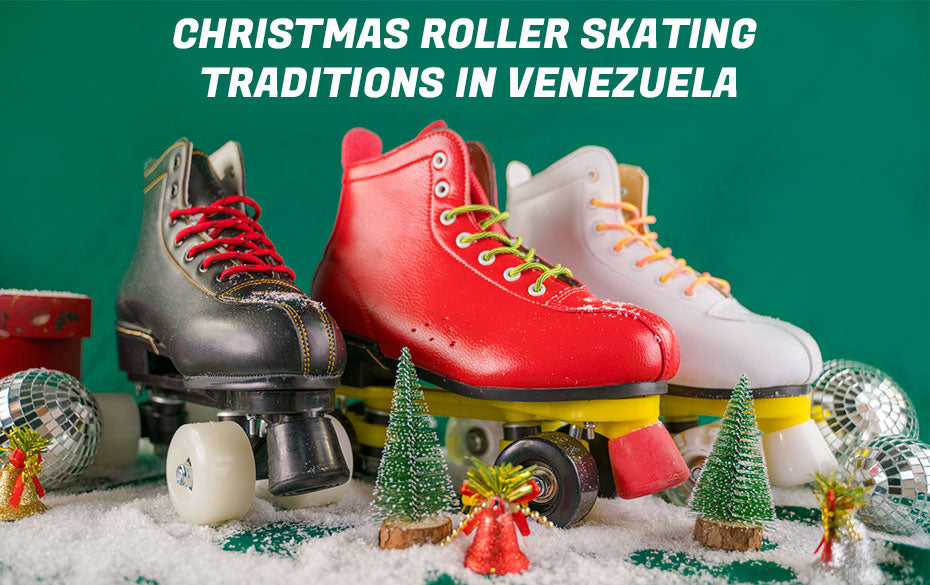 Christmas is one of the most important and popular festivals celebrated throughout the year. It is so popular that it is celebrated by almost 160 countries across the globe. Christmas is a festival celebrated by people who follow Christianity, however, the festival has a universal appeal and it is celebrated as a secular occasion in many countries. The spirit of Christmas is universal but it is celebrated in a variety of colors all around the world. Each region has its traditions and manners of celebrating Christmas. Decorating Christmas trees, lighting up the streets, hanging socks by the fireplace, playing in the snow, singing carols, and having a feast for dinner are mandatory Christmas shenanigans. Aside from all these forms of celebrations each country has at least one strange Christmas tradition that makes the festival of Christmas stand out to them.
Christmas is the celebration of the birth of Jesus Christ. It is celebrated on three different days. The first day is called Christmas Eve which is celebrated on the eve of December 24th. The next day is Christmas day which is celebrated on 25th December every year. The third day is called Boxing day which is celebrated the day after Christmas on the 26th of December. 
Traditions and Trends
Just like any other country, Venezuela has its own Christmas customs and traditions which signifies the importance and essence of Christmas. Following are a few interesting Christmas traditions in Venezuela.
Christmas Roller Skating
88% of the population of Venezuela is Christian. Out of which 71% are predominantly Roman Catholics and the rest 17% are Protestants. Although small Muslim, Jewish, and other religious communities exist too, the majority of Venezuelans follow Christianity. Therefore, Christmas is a big deal in this South American country. 
Special holiday masses are held from December 16th to December 24th. The early morning masses are called Misa de Aguinaldo (early morning mass).These early morning church masses are attended by all adults and children alike. These religious activities revive the spirit of Christmas in their souls and the Christmas atmosphere starts to build up with the start of these masses.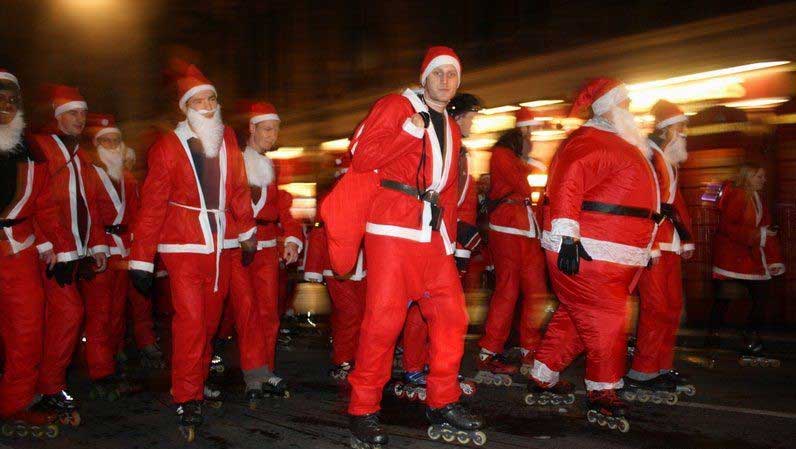 Venezuelans spice things up by attending these masses on roller skates. As for Venezuelans, Christmas masses are not something to be stepped on lightly when you can simply roll with it. Some buy Christmas themed roller skates while some use their old trustee skates every year during Christmas. This tradition has been localized in the capital of the country, Caracas, where it is customary for everyone to ride to the church on rollerblades. To attend the early church masses, children sleep earlier at night.
A legend states that children tie strings to their toes and hang them outside of the windows so that in the morning when skaters pass by they give them a slight friendly tug for them to wake up and attend the mass. Moreover, these days Venezuelans light firecrackers and ring bells to wake up the worshippers so that they attend the mass. Most devouts in Venezuela attend all church masses and observe the carols. The environment fills with Christmas music everywhere. The ringing bells also indicate the coming of Christmas and celebrations. This tradition is so popular that even the government supports the people by closing the roads before 8 am to control the traffic and make sure that people ride on roller skates safely. This means in the early morning all you see on the roads is people roller skating while no other vehicle is in sight. 
Christmas Eve
At the end of the mass people go out and eat tostadas and drink coffee. On the eve of 24th a special mass is held which is called Miso de Gallo ('rooster's mass' in spanish). Venezuelans celebrate Nochebuena or Noche Buena which is the midnight mass held on the night of Miso de Gallo. It is the christmas eve which is more significant than Christmas itself for Venezuelans. The whole family attends the service and then returns home to enjoy a huge fancy dinner. Families get together and  prepare traditional Christmas dishes beforehand. The meal includes traditional Venezuelan food such as: 
Hallacas- chicken or beef wrapped in plantain leaves. 
Pan de jamon- bread full of raisins and ham
Dulce de cochinito- green papaya and brown sugar dessert
Ponche crema- a drink made with condensed milk, eggs and venezuelan rum
Families not only sit to eat food but also thank Jesus for the Christmas night. They make prayers, delightfully devour the meal and enjoy a happy Christmas eve. 
Exchange of Gifts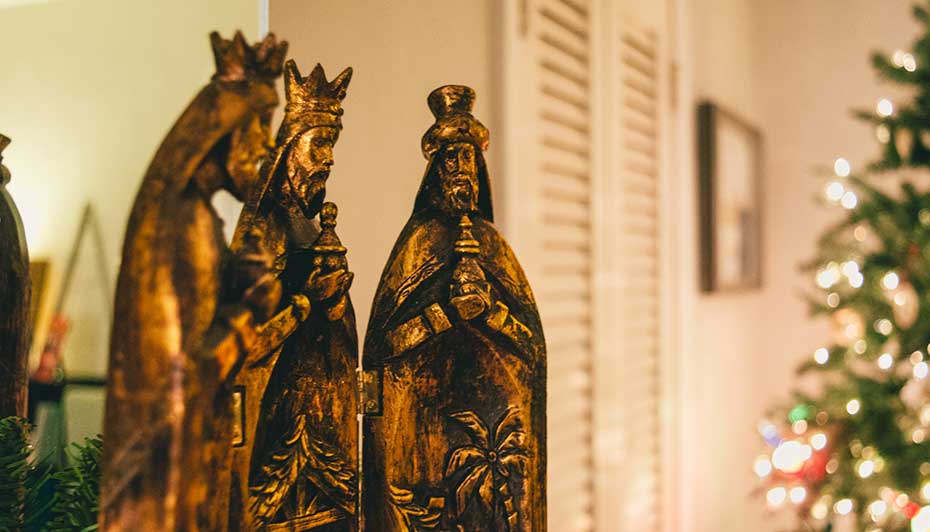 The role of Santa is played by baby Jesus in Venezuela, who brings gifts to the children. On the 6th of January Venezuelans celebrate The Three Kings day (Epiphany) which is also known as El Dia de Los Tres Reyes Magos. Although according to Dinnen's book this tradition has died out in Venezuela. But it can still be observed in small groups of people. 
The basic meaning behind The Three Kings day is that three wise men brought gifts to baby jesus. On the eve of 5th January children leave straws next to their beds hoping the three wise men will bring them gifts and then in the morning they wake up to see candy beside their bed instead of straws. 
Another custom of The Three Kings day is Rosca de Reyes. It is sweet bread shaped like a wreath with a small baby jesus figure baked inside. The person who finds the figure first has to host the Candlemas celebration in February. 
Christmas Decorations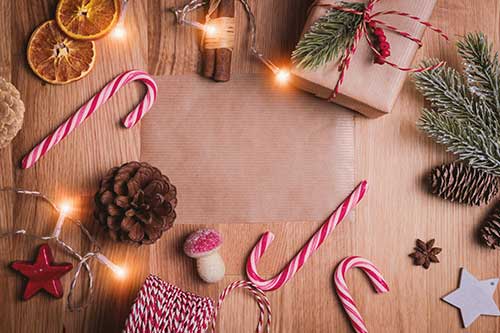 During Christmas time, the interior and exterior of each house is adorned with strands of electric lights. Christmas trees are put up in many houses and decorated with tinsel, bells and other glitter embellishment items. The Christmas trees in Venezuela are mostly artificial because pine and fir trees are not available there. Most homes display Nacimiento (Nativity Scene) ; it is an elaborate representation of an entire region with mountains and valleys. The highlight of Nacimiento o is  'Pesebre' which is a small farm with animals like cows and sheep. The main part of Pesebre is baby Jesus with Joseph and Mary. At midnight, as the firecrackers welcome Christmas warmly, the infant Jesus is put in the Pesebre.some families pray for the baby. Adults drink wine and children open the gifts. 
Music Tradition
The traditional Christmas music in Venezuela is called 'Gaita' music. This is a type of music from Zulia state. Rhythming vocals accompanied by four strings guitar makes up this kind of music. It is played on several instruments including:
Cuatro- a guitar with four strings
Tambora- a venezuela drum
Furro- a drum but it has a stick coming out from the middle of the skin of the drum, allows it to make different sounds.
Charrasca- a ribbed tube that you rub a stick up and down
Revelers sing Christmas carols known as Aguinaldos, door-to-door parranda style. These are another style of Venezeulian music, however, not all Venezeulian music is religious music. After singing the carols revelers are rewarded with drinks and food. There are numerous Venezeulan celebration dances like their cultural dances- salsa, merengue, and Venezuela's native dance called Joropo, a couples dance. Hence you may find people dancing different dances on Christmas eve. 
Other Christmas Customs
In Venezuela the religious holiday of Christmas is celebrated in full fervour. Aside from above mentioned traditions and customs here are a few more Christmas rituals practiced and observed in some regions of Venezuela
In Andean region of Venezuela people pay homage to the Christ child, known as paradura del nino, by singing in front of the nativity. The baby Jesus from the manger is taken out and kissed by each participant before placing it back in its upright position. Some small communities in Venezuela celebrate the Day of Innocents on December 28thto reminisce the slaughter of male babies by King Herod after Christ's birth. In town festivals are held and celebrated by playing music and dancing to it. Children enjoy every bit of these festivals by dressing up in costumes and playing practical jokes.
Final Word
This is a deep insight into Venezuela's traditions and customs that revolve around Christmas. Since most of the Venezeulans are religious therefore Christmas is a big deal which is celebrated with great religious spirit all over the country. Venezuelans embrace a huge range of Christmas customs from arranging mass to dancing to folk music and decorating the house to welcome the joy and good luck of Christmas. In short, Christmas is a rich cultural and religious holiday in Venezuela. You do not have to be of Venezeulan heritage to incorporate these customs in your Christmas celebrations.
---