Is There a Difference Between Inline Skates and Rollerblades?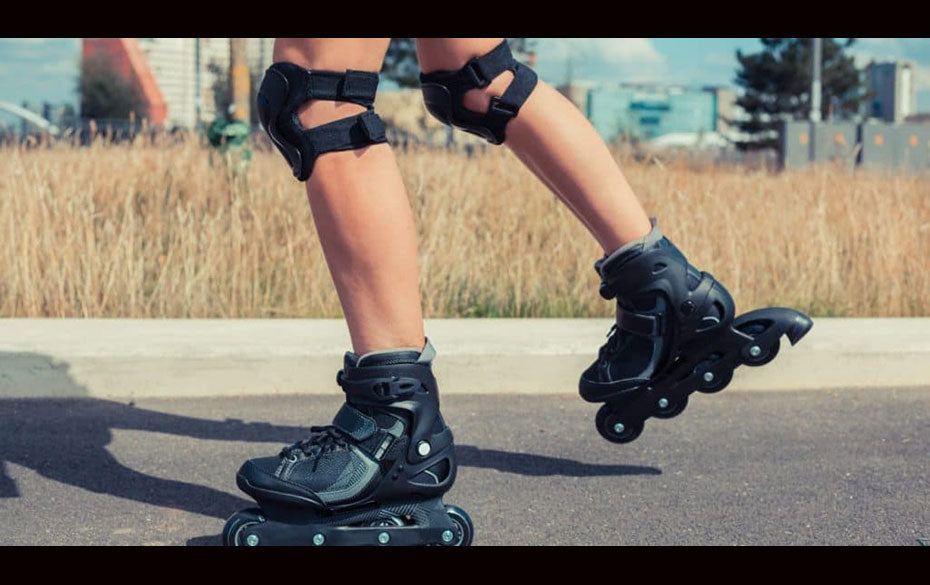 I know that you that it is a very common question about the difference between inline skates and rollerblades. A story will give you the answer of the question. Just you need to read.
A STORY from HISTORY
Let's jump into story of a renowned company to know the background.
HONDA motorcycles are products of Honda Motor Company Limited, Japan- we all know that. But, I want to tell you something about one HONDA motorcycle fact that probably you missing. HONDA motorcycles continued monopolistic sells in 90's across the South Asian countries, especially Bangladesh. That is why, they got much attention from customers from any other company.
Then what? Well, then the people of Bangladesh started saying HONDA to all motorcycles from different brand. HONDA became a generalized term. Means the term ''motorcycle'' replaced by ''HONDA.''
Likewise, Rollerblade is a company which was established by Scott Olson and Brennan Olson. After they sold the company it became Rollerblade, Inc. When rollerblades are developed, then the Rollerblade, Inc. was the only supplier of rollerblade. The Rollerblade, Inc. grab the highest market share in North American Inline skating sporting occasions in the 80's [Source].
Then what? Similarly, Rollerblades used as a generalized term in inline skating industry.
Rollerblade, Inc. showed real dominancy in the inline sporting events as HONDA showed monopolistic motorcycle sells in South Asian countries. Rollerblade became a widespread term after dominancy in market share.
Inline Skates?
Inline skating is a multi-disciplinary sports and inline skates are used to skate the skater. Different actions are performed using inline skates.
From the late 1980s to early 1990s, Rollerblade, Inc. started endorsing inline skating extensively using the trademark Rollerblade.
Inline skates are mainly used for skating events or personal skating. Generally, Inline skates have 2-5 polyurethane wheels in a single axle and have rear rubber breaks to slow down or stop the skate. Few inline skates have rubber break in one or both boots for skater.
Single line alignment of wheels in inline skates mainly designed to boost up speed than other skates.
As a beginner, you can read more helpful blogs on different types of inline skates by clicking the following links:
History of Inline Skating and Subsequent Development of Rollerblades
To know about the development of Rollerblades, we have to first learn about Inline Skates.
Inline Skating is actually a successor of Ice Skating- a relatively old form of Skating.
Around the 1sthalf of 18th century, an actor from London first cited Inline skates.
John Joseph Merlin invented Inline skates which are first documented in 1760 although many believe that the first of its prototypes were made a long time.
1819 is a remarkable year for the Inline skate licensing. In this year, the first inline skate was patented by M. Petitbled in Paris.
During the 20th-century, skates design-related inventions flourished continuously, which resulted in today's growth and popularity of mainstream skating.
If you want inline skates, not to go elsewhere. Now, I will give you the resource from where you will get a bunch of inline skates collection and rollerblades collection.
What is Rollerblades?
The Rollerblades are synonymous with Inline Skates which are manufactured by Rollerblade. Rollerblades are one of the alternative term of Inline skates.
Nowadays, Rollerblades uses brakes to slow down the unwanted speed. This kind of design is much easy to skate and therefore widely popular among the newbies.
Next, we will discuss the story that led to the creation of Rollerblade, Inc.
At the beginning of 1980s, two Minnesotan brothers (Scott & Brennan Olsen) discovered old inline skates in a store and thought of remodeling this so that the skates could be used for off-season training of hockey.
As planned, they made the first pair of Rollerblades in the basement of their parents' house, which also marks the creation of Rollerblades Inc. The company was first named as Ole's Innovative Sports, but eventually, it was given the name Rollerblades, Inc.
After starting the selling of their newly invented skates, Olsen brother found out that their product is hugely liked by the skaters and they were used by almost every hockey players and skiers of Minnesota.
During the last part of the 1980 decade, the Rollerblades became massive market hit around the world, and they were synonymously used with Inline Skates and then become a generic name.
For a long time, Rollerblade Inc. was the sole producer of Inline Skates. But they sold their company as they couldn't solve all the issues arose along the journey.
The main issues among all of them were the manufacturing flaws, e.g. the wheels were not top-notch. This led them to sell their company and handed it to new owners.
The new owners spent the required amount of money and worked on all the complications to make the product better.
They improved the body structure of the skates so that it became easy to put them on. They took help from modern technologists and made the skates up to date.
With these initiatives, the Rollerblade Inc. is now one of the leading inline skate manufacturing companies among 60+ companies in the world.
Want to know in-depth History of Rollerblade, Inc.? Click here.
The Relationship with the Participant Rollerblade Company
The Rollerblade Company has a significant impact on the development of Rollerblading as a popular Inline Skating. Here we discuss the most important facts with points:
In 1983, after the changing of ownership, Rollerblade Inc. completely renovated its product and contributed significantly in the prominence of Inline Skating.
In 1989, the company introduced Macro models and Aeroblades models. These are the first three buckles fastened skates.
In the last decade of 20thCentury, Rollerblade, Inc. switched to use the latest technologies to decrease the weight of their skates by almost 50 percent.
Then the company produced the Active Braking Technology, also known as ABT. This technology makes the brake system so simple that the skaters can apply it only by sliding their foot in the forward direction.
Due to the refurbishments the company introduced, it dominated the skate business from 1990 to 2000.
While many brands have germinated in recent days, Rollerblade is still a preferred brand by the skaters around the world.
What are you waiting for? To get discount, just hover your mouse and click the left button of your mouse here.
Inline Skates and Rollerblades
There is no major difference between Rollerblades and Inline skates. Actually Inline skates and Rollerblades are originally same. The difference of these two terms created from their historical development.
"Blading" is a common term that is mostly used term by young and professional skater and they use the term "skating" very often.
"Rollerblade is a brand name. We are considered the founders of the sport. We call it inline skating, skating or blading."

-Tom Hyser (Product and Marketing Manager at Rollerblade, Inc.)
A professional skater from Minnesota gave his opinion on Inline skating and rollerblading. Surely this idea will about it-
"Growing up in Minnesota, it has always been referred to as rollerblading, for as long as I can remember. With Rollerblade being established in the early 80's by the Olson brothers, it's kind of hard to shake the term that's been so heavily embedded for decades. I personally identify as a rollerblader, but do I have any qualms with any of the other terms? Not at all… Do I in-line skate? Yes. Do I aggressive in-line skate? Sure do. Do I blade? Absolutely. To each their own, whatever floats your boat."

-Chris Farmer (professional skater, MN, USA)
In my opinion, rollerblades are same as inline skates, both terms are rehearsed in the inline skating industry alongside. Some regions are mostly use inline skates and some are rollerblades.
Professional skaters, skate business owners, industry experts- all agreed that both term provide the same meaning. Experts said that, sometimes choosing one from these two goes for personal choice.
Conclusion
I can say straight away that you understand the terms- "inline skates" and "rollerblades" better if you read carefully the story of HONDA and Rollerblade. So, ultimately both are the same. Different names came from different historical developments.
If you want inline skates, not to go elsewhere. Now, I will give you the resource from where you will get a bunch of inline skates collection and rollerblades collection. Just click those collection to get an overview of difference between inline skates and rollerblades.
---